What is Temporomandibular Joint Disorder?
Temporomandibular Joint Disorder, also known as TMJ Disorder, is a disorder of the jaw joint and the muscles that control it. It is a common cause of facial pain and can be very uncomfortable. Symptoms include pain or tenderness in the jaw, clicking or popping sounds when opening or closing the jaw, and difficulty in opening the mouth wide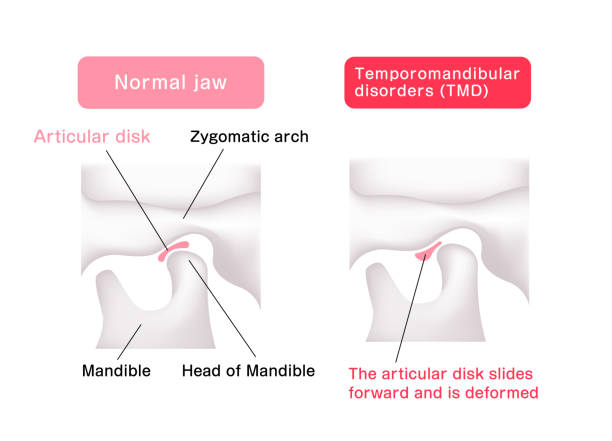 There are several causes of TMJ disorders. These include jaw misalignment, arthritis, trauma, or teeth grinding. Stress is also believed to be a contributing factor.
TMJ disorder, or temporomandibular joint disorder, is a painful condition that affects the jaw joints and muscles. It's one of the most common chronic facial pain conditions, and it can range from mild discomfort to severe pain.

Here is what you should know about TMJ disorder, including its causes, symptoms, treatments, and home remedies.

Causes of TMJ

• Stress: Stress can cause tightness in the jaw muscles, leading to TMJ disorder.

• Injury: An injury to the jaw or head can cause TMJ disorder.

• Misalignment: A misalignment of the teeth or jaw can cause the jaw to become unbalanced and cause TMJ disorder.

• Arthritis: Arthritis in the jaw can lead to TMJ disorder.

Symptoms of Temporomandibular Joint

• Pain in the jaw area
• Pain in the face
• Pain in the neck
• Pain in the shoulders
• Popping or clicking of the jaw
• Difficulty opening and closing the mouth
• Difficulty chewing
• Lockjaw

Treatments for TMJ Disorder
• Surgery: In severe cases, surgery may be necessary to treat TMJ disorder.

• Physical Therapy: Physical therapy can help to stretch and relax the jaw muscles, reducing pain and improving mobility.

• Medications: Over-the-counter pain relievers and anti-inflammatory medications can help to reduce pain and inflammation.

• Orthodontics: Orthodontic treatment can help to correct misalignments of the teeth and jaw.

Home Remedies to Cure TMJ Disorder
• Hot and Cold Compresses: Applying hot and cold compresses to the jaw can help to reduce pain and inflammation.

• Massage: Massaging the jaw muscles can help to reduce tension and pain.

• Relaxation Techniques: Relaxation techniques such as deep breathing and meditation can help to reduce stress and improve jaw mobility.

• Diet: Making sure to eat a healthy diet can help to reduce inflammation and improve overall health.
• Eat Soft Foods: Eating softer foods can help to reduce the strain on the jaw. Soft foods such as mashed potatoes, yogurt, cooked vegetables, and soups are good options.
•  Avoid Chewing Gum: Chewing gum can put extra strain on the jaw, so it is best to avoid it if you are suffering from TMJ Disorder.