Understanding Vaginal or White Discharge: What's Normal and When to Seek Help
White discharge, also known as vaginal discharge, is a normal bodily function for women. It is the body's way of cleaning the vagina and keeping it healthy. However, sometimes changes in the color, consistency, and amount of vaginal discharge may indicate an underlying health issue.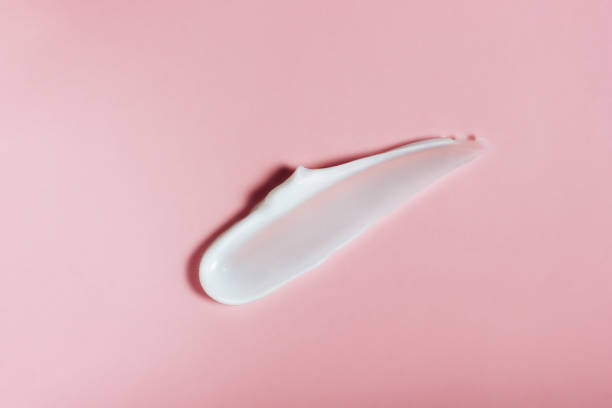 Vaginal discharge is a natural and normal part of a woman's reproductive system. In this blog post, we will explore the topic of vaginal discharge, specifically focusing on white discharge. We'll discuss what constitutes normal discharge, what changes might indicate a potential issue, and when it's crucial to seek medical attention.
Normal Vaginal Discharge:
Normal vaginal discharge can vary from person to person and can change throughout the menstrual cycle. Here are some characteristics of normal white or clear discharge:
Color: White or clear.
Consistency: Can range from thin and watery to thicker and sticky.
Amount: Varies from person to person.
Cycle-Related Changes: Increased discharge may occur during ovulation.
Abnormal Vaginal Discharge:
While white discharge is often normal, changes in color, consistency, or odor can be indicative of underlying issues. Here are some signs of abnormal vaginal discharge:
Color Changes: Green, yellow, or gray discharge.
Texture: Thick and resembling cottage cheese (may indicate a yeast infection).
Odor: Foul-smelling discharge.
Accompanying Symptoms: Itching, burning, discomfort, pain, or unusual bleeding.
Common Causes of Abnormal Discharge:
It's essential to understand the potential causes of abnormal discharge:
Yeast Infections: Thick, white, cottage cheese-like discharge often accompanies yeast infections.
Bacterial Vaginosis: Gray or greenish discharge with a strong odor may indicate bacterial vaginosis.
Sexually Transmitted Infections (STIs): Some STIs can cause changes in vaginal discharge.
Pelvic Inflammatory Disease (PID): PID can cause yellow or green discharge along with pelvic pain.
Hormonal Changes: Birth control methods and hormonal fluctuations can affect vaginal discharge.
When to Seek Medical Attention:
If you experience abnormal vaginal discharge with any of the following symptoms, it's essential to consult a healthcare provider:
Itching, burning, or discomfort.
Pain or discomfort during intercourse.
Foul-smelling discharge.
Abnormal bleeding between periods.
Pelvic pain or fever.
Preventive Measures and Hygiene:
Maintaining good vaginal health can help prevent issues:
Wear breathable cotton underwear.
Avoid tight-fitting clothing.
Practice safe sex and get regular check-ups.
Avoid douching or using harsh soaps in the vaginal area.
Products for Managing White Discharge:
Managing white discharge-related issues often involves maintaining vaginal health and treating underlying causes. Here are some products that may help:
1. Monistat 7 (Miconazole):
Monistat 7 is an over-the-counter antifungal cream that can effectively treat yeast infections, including those causing white, cottage cheese-like discharge.
It comes with a seven-day treatment regimen for maximum effectiveness.
2. Flagyl (Metronidazole):
Flagyl is a prescription antibiotic medication used to treat bacterial vaginosis (BV), which may cause abnormal discharge.
It's essential to consult a healthcare provider for a proper diagnosis and prescription.
3. RepHresh Pro-B Probiotic Supplement:
RepHresh Pro-B is a probiotic supplement that may help maintain a healthy vaginal flora.
Probiotics can support a balanced environment and reduce the risk of recurrent vaginal infections.
4. Summer's Eve Cleansing Wash:
Summer's Eve offers pH-balanced cleansing washes designed for intimate hygiene.
Using a gentle, pH-balanced wash can help maintain the natural acidity of the vagina.
5. Always Dailies Panty Liners:
Always Dailies Panty Liners are thin and breathable liners designed for everyday use.
They can help manage excess vaginal discharge and keep you feeling fresh and comfortable.
Remember, it's crucial to consult a healthcare provider before using any products to treat vaginal discharge-related issues. They can provide proper diagnosis and guidance tailored to your specific needs.
Conclusion:
Understanding vaginal discharge, including white discharge, is essential for maintaining reproductive health. While most discharge is normal, it's crucial to be aware of changes and seek medical attention if you experience abnormal symptoms. Your healthcare provider can provide guidance and treatment if necessary, ensuring your continued well-being.
Remember, every person's body is unique, and what's normal for one may not be the same for another. Stay informed, practice good hygiene, and prioritize your reproductive health.
Author: Nikita Vishnoi BCA