Introduction
 Bladder cancer is a type of cancer that affects the bladder, which is a muscular sac in the lower abdomen that stores urine. The cancer can develop in the cells that line the inside of the bladder, and it is most commonly found in people over the age of 55.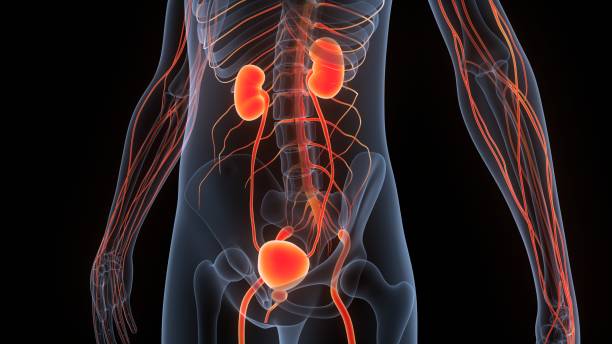 Symptoms
Blood in the urine
Pain or burning during urination
Needing to urinate often or urgently
Weak urine flow
Lower back pain on one side
Risk Factors:
Smoking
Long-term bladder catheterization
Exposure to certain chemicals, such as those found in certain dyes, rubber, and leather industries
Personal history of bladder cancer or other types of cancer
Long-term bladder catheterization
Diagnosis:
Physical examination and medical history
Urinalysis
Cystoscopy (examination of the bladder using a scope)
Biopsy (removal of a small sample of tissue for testing)

Treatment Options
Bladder cancer is a serious condition that requires prompt and appropriate treatment. There are several treatment options available, and the best option will depend on the individual case and the stage and type of cancer. Some of the most common treatments for bladder cancer include:


Surgery
Transurethral resection of bladder tumor (TURBT): This is a minimally invasive procedure that removes the cancerous tissue through the urethra.
Radical cystectomy: This is a more extensive procedure that involves removing the entire bladder along with surrounding tissues, such as the prostate or uterus in men or women, respectively.
Chemotherapy
Chemotherapy is a type of treatment that uses drugs to kill cancer cells. It can be delivered orally or directly into the bladder.
Radiation therapy
Radiation therapy uses high-energy beams to kill cancer cells and shrink tumors. It can be delivered externally or directly into the bladder.
Immunotherapy
Immunotherapy is a type of treatment that helps the body's immune system fight cancer. This can be done through drugs that stimulate the immune system or by removing immune cells from the body, genetically modifying them to target cancer cells, and returning them to the body.
Bladder preservation and adjuvant therapy
This approach focuses on preserving the bladder while treating the cancer. This may involve a combination of chemotherapy and radiation therapy delivered directly into the bladder.
The best treatment plan will depend on the individual case and may include a combination of these treatments. It is important for people with bladder cancer to work closely with their healthcare provider to understand their options and make informed decisions about their care.

Preventions
Quitting smoking
Drinking plenty of fluids
Maintaining a healthy diet
Avoiding exposure to known bladder carcinogens
Scheduling regular check-ups with a healthcare provider
Conclusion
Bladder cancer is a serious condition that requires prompt and appropriate treatment. By understanding the risk factors, symptoms, and treatment options, people can take an active role in managing their health and improving their outlook. If you have concerns about bladder cancer or notice any changes in your urinary health, it is important to speak with your healthcare provider as soon as possible.